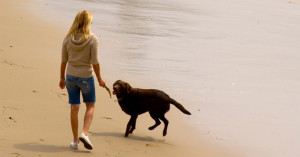 Embrace Pet Insurance
When you pet gets sick you may be feeling emotionally drained or even suffer from depression. Crippling medical bills only serve to worsen your anguish. You know that your pet is a valuable member of the family that loves you unconditionally, that's why you need a pet insurance company that suits your needs and can help you pet in the most likely circumstances. In addition, you also need a company that you can afford. Embrace Pet Insurance is a name that is synonymous with trust and dedication. They offer multiple policies and plans to get you through this rough period in a way that won't financially ruin you in the process.
Genetic and Breed-Specific Conditions
Embrace is unique in that they offer coverage for a wide variety of genetic and breed-specific conditions that are likely to occur with your dog.
Embrace covers corrective surgeries as well as chronic conditions that require long-term care. It's important to note, however, pre-existing conditions are not covered regardless of their origin. Some covered conditions include allergies, hip or elbow dysplasia, and Patellar Luxation.
Unlike many other leading pet insurance companies, Embrace offers full coverage for genetic and breed-specific conditions as well. In animals, breed-specific conditions can lie dormant for many years. Once it's actually detected, the veterinary bills can become very costly. This is something that often goes overlooked with other companies and their customers.
Prescription Drug Coverage
Although optional, Embrace offers prescription drug coverage as a great addition. Combined with the policy, take home drugs are completely covered after paying a deductible. Because the plan only covers prescription medication needed as a result of an accident or illness, Embrace offers a wellness plan that helps pay for other preventive measures.
Preventive measures, such as preventative heart medication or prescription food, are also covered by Embrace. Even if this option is declined, the medicine given in the veterinary office is still covered under the Embrace Pet Insurance plan.
Understanding Embrace Pet Insurance Coverage
Once enrolled, your pet is covered for life and the policy is customized to fit your budget. Regardless of your deductible or reimbursement amount, every pet receives comprehensive coverage.
Beginning from Embrace's policy sign-up date, their waiting period is only 14 days.
However, in order to be eligible after the 14-day wait, your pet must have seen a vet within the past year or plan to visit a vet during the waiting period. Consider using Embrace Pet Insurance to cover your pet's medical needs.