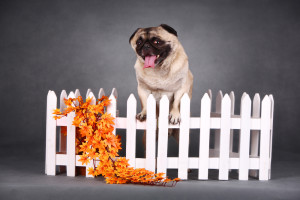 Finding an insurance policy that suits you and your pet is one thing but finding someone you trust to care for your pet while you're away is an entirely different story. After you've called every last friend, relative, and neighbor, you might be dismayed to find no one is available. Now you have to choose a sitter. However, before you decide, there are a few things you should consider when selecting someone to care for your pet, especially if you have already opted to buy pet insurance.
Reviews and reputation are easy to understand, but what does pet sitting insurance and bonding entail? Pet sitting insurance and bonding are matters regarding the pet sitter and their employer, not the pet owner. Insurance and bonding are basically liability guarantees offered by a company.
What is Pet Sitting Insurance and Bonding
Pet sitting insurance will cover any damages to your home or property while you're away. However, if you're a homeowner, your homeowner's insurance may cover the damages incurred by your pet sitter. After all, they are contractually allowed to be in your home.
It's important to review the policies of both your homeowner's insurance and your pet owner's insurance for this particular instance to make sure you're covered in any event.
In such a case, it may be wiser to use one over the other if you have to pay a higher premium on one. Keep in mind that the average annual premium for pet sitter insurance (covering damage to a home or injury to your pet) is around $300 per year. Also, note that the reviews and reputation a pet sitting company holds online might be a better indication of their quality than simply offering insurance.
Another important thing to know when choosing a pet sitter is the term "bond-backed". This implies that the pet sitter's agency is protecting itself against theft done by an employed pet sitter. Claims are filed by the employer, not the client.
Only after the pet sitter is arrested and convicted of theft, will a bond company pay out for your loss. Therefore, when choosing a sitter, reputation might carry more weight than any policies that may be offered by the company.